Si è tenuto a Roma, dal 23 al 25 ottobre 2017, il Summit internazionale "MEETING OF THE GREAT RIVERS OF THE WORLD, organizzato da:
Ministero dell'ambiente e della tutela del territorio e del mare
UNECE (United Nations Economic Commission for Europe)
INBO (International Network of Basin Organizations)
International alliances for water and climate
Aquamadre
Durante l'evento, i rappresentanti dei più importanti bacini fluviali del mondo provenienti da tutti i continenti si sono incontrati, per la prima volta in Italia, per confrontarsi sul "futuro dell'acqua", minacciato dal cambiamento climatico e dalle sue conseguenze drammatiche in termini di inondazioni, siccità e degrado degli ecosistemi.
All'evento di rilievo internazionale hanno partecipato Andrea Goltara, Direttore del CIRF, e Giancarlo Gusmaroli, Direttore tecnico del CIRF, in qualità di Segretario dell'ECRR (European Centre for River Restoration – http://www.ecrr.org/).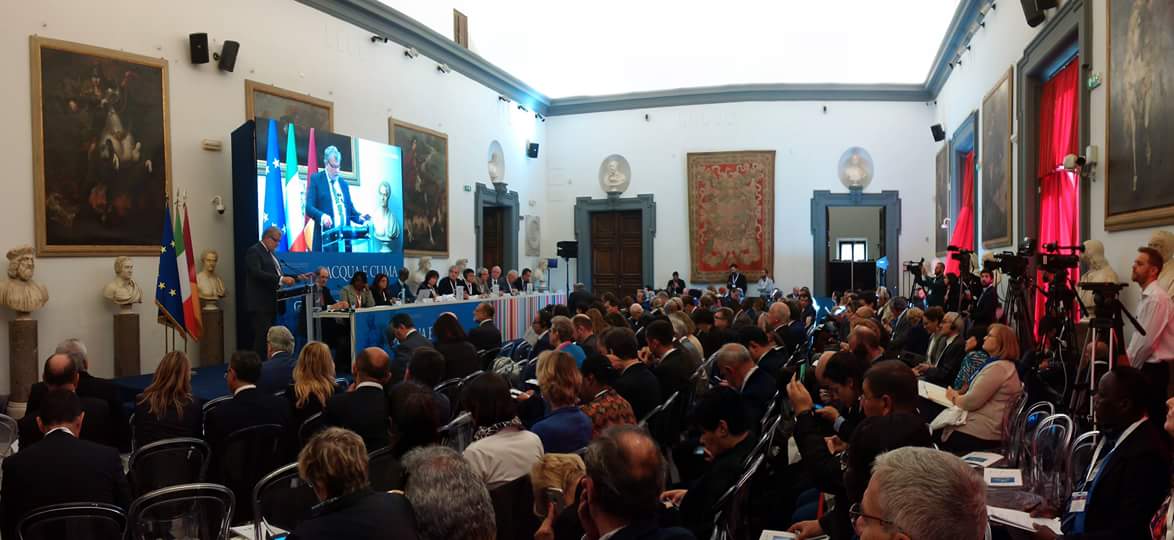 Gli interventi di Andrea Goltara e Giancarlo Gusmaroli sono stati incentrati sul tema "Water resources and aquatic ecosystems management in a changing climate. Presentation of pilot experiences, strategies and support for new projects".
Il TG3 del 24 ottobre 2017 ha riportato stralci di un'intervista realizzata ad Andrea Goltara durante l'evento (al minuto 1:32 del video).
Durante la trasmissione La Radio Ne Parla su Radio 1, Giancarlo Gusmaroli ha illustrato il punto di vista di CIRF ed ECRR sul tema "fiumi e cambiamenti climatici". (al minuto 37′ e alla fine del servizio: http://www.radio1.rai.it/dl/portaleRadio/media/ContentItem-a7949418-32b5-47b1-b34b-a4b501df4c28.html).
Da segnalare un intervento di rilievo a favore dei corsi d'acqua da parte del Presidente della Repubblica Italiana, Sergio Mattarella, che a chiusura dell'evento ha individuato la rinaturalizzazione dei fiumi italiani come la risposta principale contro gli effetti dei cambiamenti climatici (dal minuto 13' a 13'50'': https://www.youtube.com/watch?v=yiOfbokUp-8).
Il Summit si è concluso con la firma di un documento conclusivo "CONCLUSIONS OF THE PRESIDENCY OF THE INTERNATIONAL SUMMIT OF ROME ON WATER AND CLIMATE" che, al punto 8, evidenzia la necessità di fornire "spazio ai fiumi" ("room for the river"): "…recovering room for the river is acknowledged at the same time as one of the most relevant still open challenges and a key issue for Natural Flood Management (NFM), aquifer recharge, biodiversity protection and related benefits to human communities" (scarica il documento qui).
E' possibile scaricare il programma dell'evento qui.